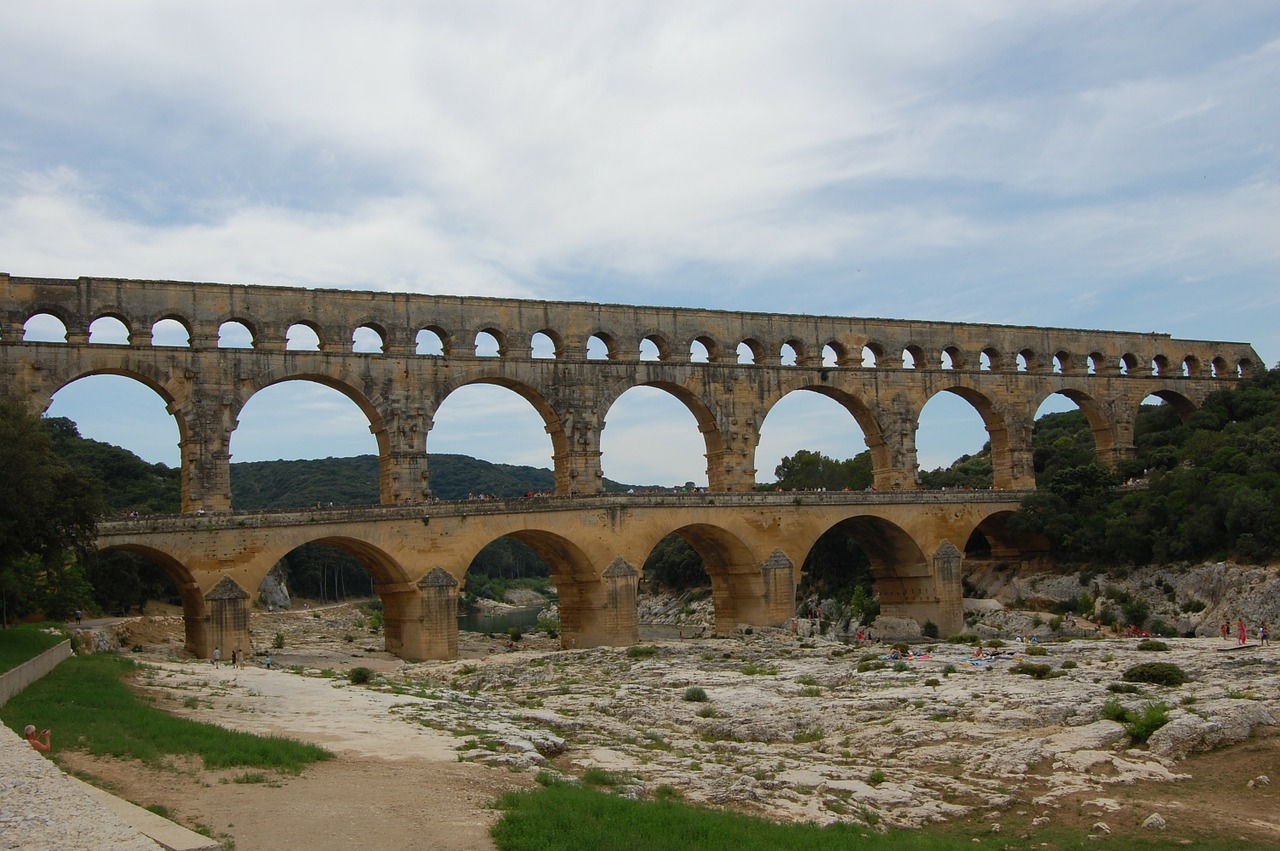 A civilization that can be dated back to the eighth century BC, Ancient Rome started from a small town along the Tiber River. It became an empire that spanned much of Europe, Britain, Asia, northern Africa, and the Mediterranean islands.
Considered to be one of the most influential parts of mankind's history, the Ancient Roman Empire left many legacies. This includes the use of the modern alphabet, calendar, Christianity (as a major world religion), and laying the groundwork for modern drainage systems and roads. Let's take a brief look at some of the rich cultural aspects and ways of life in Ancient Rome.
Aqueducts, Water Supply and Sewerage
Renowned for remarkable feats of engineering, the water aqueducts carried water for several miles to provide safe and relatively sanitary water supply to a large number of people.
The latrines in Ancient Rome also relied on aqueducts for water supply, as they used to serve 12 to 60 people at the same time. The primary sewer of the capital Rome was the Cloaca Maxima, which flowed into the Tiber River.
Gladiators
Ancient Roman customs saw gladiators fight each other (often to their deaths) to entertain large crowds of spectators. Gladiators were trained for years to put up a display of the most exceptional warrior skills in circuses or the Colosseum.
The Colosseum
One of the most iconic amphitheaters throughout history, the Roman Colosseum was a marvel of engineering ingenuity, commissioned by Roman Emperor Flavian.
The Colosseum was built as an improvement of the Circus Maximus to serve as an arena for gladiator combats, wild beast fights. It was also said to be filled with water to exhibit mock naval battles.
Roman Gods and Goddesses
While Ancient Rome eventually led to the spread of Christianity as a major world religion, Romans worshipped gods and goddesses much like their Greek neighbors. Ancient Rome offered no native creation myth, nor did it have a lot of mythography that could explain the nature of their deities.
Roman theology acknowledged gods and goddesses that shared more than enough attributes to be considered roughly the same as Greek deities but with different names.
About the Author:
Upon retiring from her Information Technology career of 35 years, Amita Vadlamudi now spends her time reading and researching. History, ancient cultures, and modern societies are of particular interest to Amita Vadlamudi.